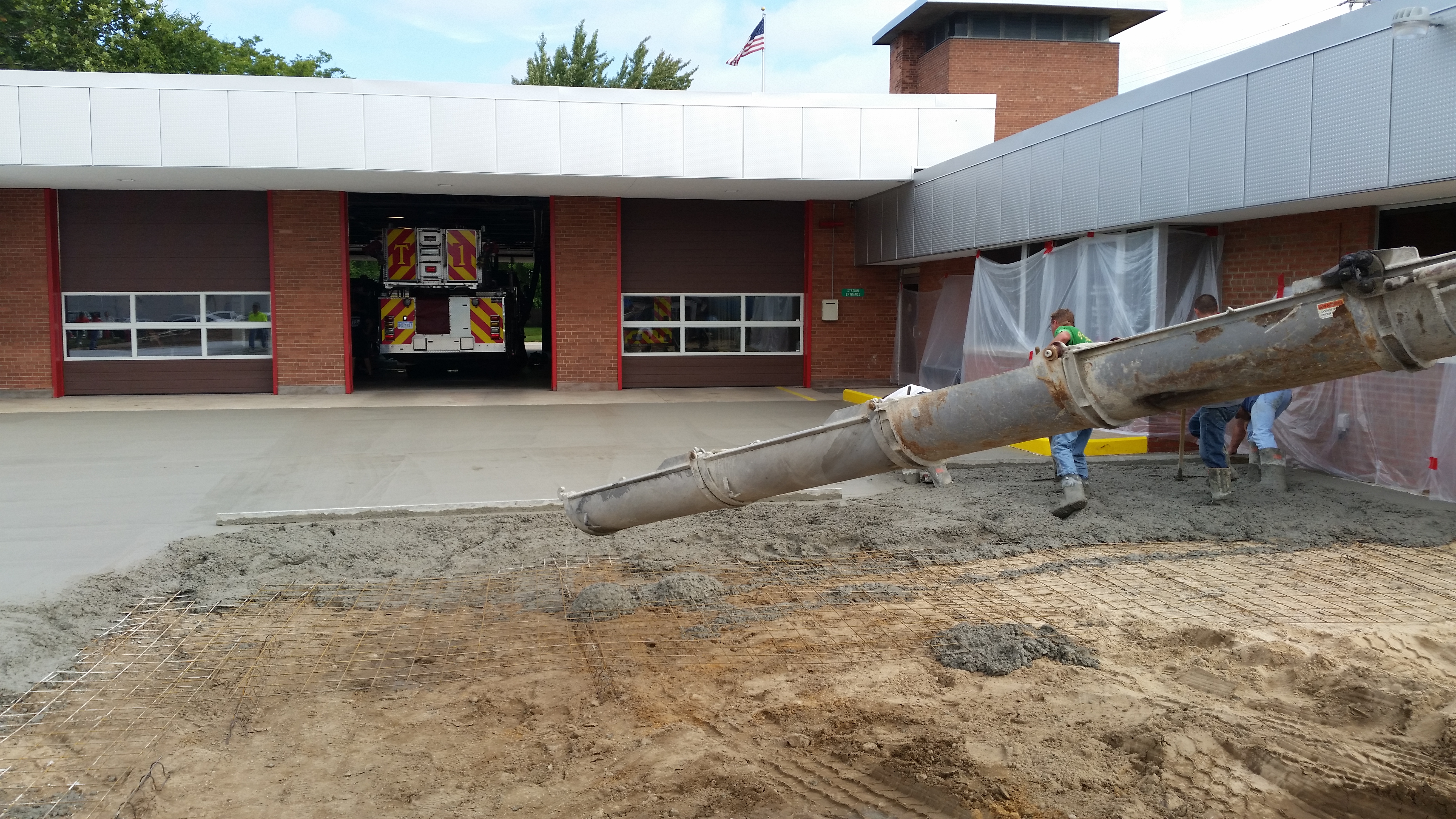 So you've decided to replace your driveway or parking lot with strong, durable, long-lasting, concrete pavement. Good call. Now what do you do? The first step is to get in touch with concrete contractors that can get you quotes on the replacement. But who should you call if you don't know of any concrete contractors?

Your first call should be to a local, ready-mix concrete supplier or two. Ask them who their two or so best contractor customers are to work on your type of project (small or large driveway, decorative concrete, parking area, etc.). Then contact those names to see if they can give you an estimate or quote for the job. Some might simply give you a square foot price range over the phone, and others will want to visit the site to give you a more accurate estimate. The more accurate the estimate, the more likely it is that the final cost will be close to it.
What questions should you ask the contractor when discussing your project?
These items should be addressed with the contr
actor before or after the estimate:
What are the Terms of Payment?
Payment should be required upon completion of the work and after the ready mix producer has been paid (there may be cases in which a contractor may ask for a small earnest deposit prior to placement to secure your project in their schedule). Always ask the contractor to provide proof of payment to the ready-mix concrete supplier. NOTE: If payment is not made to the concrete producer, the concrete producer has the right to put a lien on your property until the payment has been completed.
Does the quote include removal and haul away of the existing pavement?
Concrete overlays are a potential option for certain projects – make sure both you and the contractor are aware of the differences in overlays versus total removal and replacement.
How will the joints be installed?
Some contractors tool joints in the fresh concrete, whereas others prefer sawing them in the newly hardened concrete, usually within 8 to 12 hours after placement. Still others might prefer a combination of the two methods. Proper joint layout is necessary to control natural cracking. Most driveways and parking lots have square panels about 5 to 8 feet in size. A good rule of thumb is no more than 2 times the thickness in feet. Example: 4 inch thick slab = 8 foot max panels size.
Does the estimate include curing the newly placed concrete?
Unfortunately, many residential concrete contractors do not properly cure the concrete immediately after it is placed. Thankfully, concrete is forgiving and oftentimes does not show any deterioration because of this. However, particularly in dry or windy weather, concrete needs very close attention to curing conditions.
The easiest thing the contractor can do is spray a curing compound on the surface after the broom texture has been applied. Make sure to ask if their estimate includes curing, and ask them to add it (and do it) if it does not. Or hire the one that does.
Where will the ready-mix trucks wash out?
Trucks are not allowed to wash down chutes directly into storm drains. An area for washing chutes, tools, etc. should be provided in the grass or in a disturbed soil area that can be later covered with topsoil and re-seeded.
How long until I can drive on the new concrete?
The main concern is loading the slab before it is strong enough, potentially causing it to crack. Many contractors will tell you to stay off for seven days just to be safe, but most concrete mixtures used today will gain adequate strength within three days. A concrete slab may be open to traffic as soon testing confirms that it has reached a strength of 2500 psi.
Does your quote include a sealer?
Most properly cured concrete does not require a sealer but if you choose to use one it may help improve the longevity of the concrete, especially if you plan on using salt to deice your pavement. Most sealers are applied at around 28 days or later.
Can I use salt on the concrete?
The only salt that the concrete industry recommends is plain rock salt (sodium chloride). Research studies have shown that calcium chloride and magnesium chloride react with concrete, causing deterioration. Rock salt should be applied sparingly only when ice has formed, and only after at least 30 days of drying after the curing period has concluded.
With proper materials, construction, curing, and long-term care, your new concrete pavement should last close to a lifetime, with some projects holding out for 50 years.