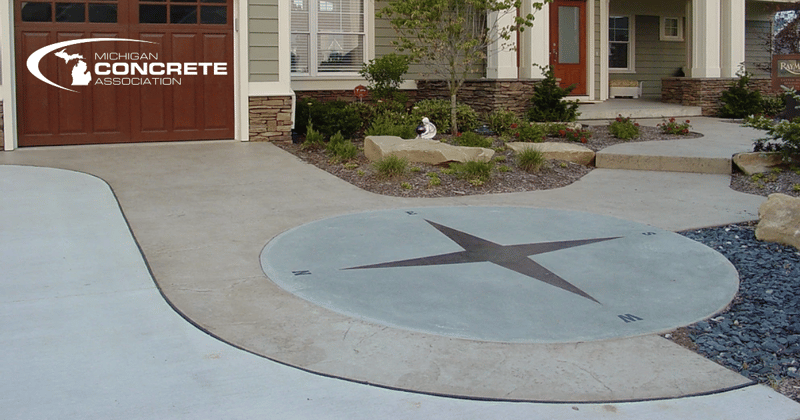 Concrete Design Options
For such a hard and durable material, concrete is extremely versatile. There are a lot of reasons concrete is the best choice for your driveway, patio, or walkway, but its beauty may not be the most obvious one. Concrete can be much more than a boring gray surface that is long-lasting and functional--it can also be visually appealing.
Don't underestimate the ability to create a beautiful driveway, sidewalk, or patio out of concrete. Here are four design options for your concrete project.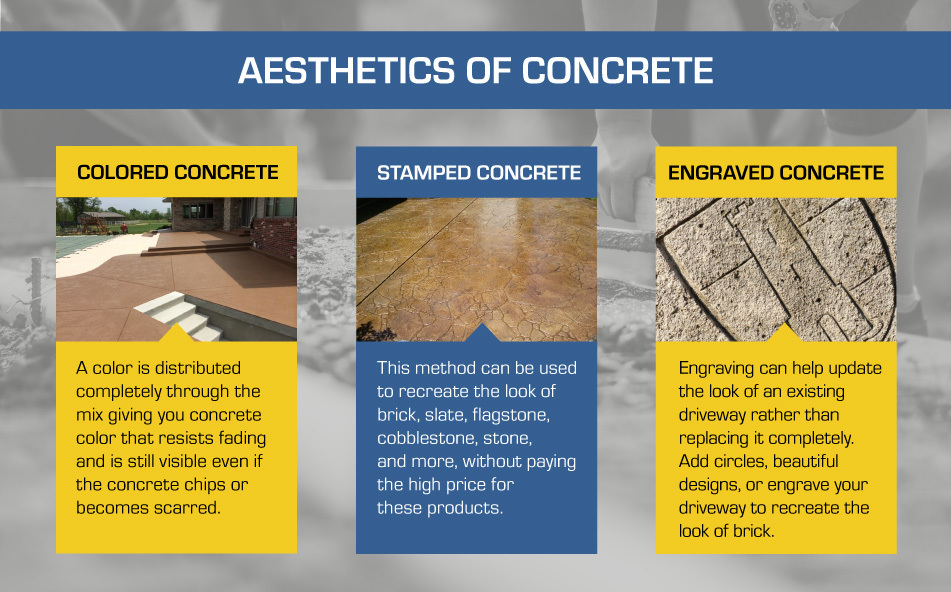 Colored Concrete
There are actually a wide variety of colors available for concrete. You can use colors to match other elements around your home or your home itself. Using a variety of chemical combinations or concrete dyes, you can match almost any color you need to create a look you love.
Stained Concrete Driveways
Chemical stains can be used to penetrate the surface of concrete and create beautiful tones in existing concrete. With staining, the chemical reacts directly with the concrete's minerals to create various color effects.
Stamped Concrete
During concrete placement, the surface of the fresh concrete can be stamped to create the look of natural stone, pavers, slate, or flagstone. You can choose stone-like textures and patterns, or completely customize your pattern by choosing the combination of shapes and colors you would like and let your concrete contractor know. Stamped concrete lets you get the look of more expensive options without spending additional time and money.

You can use these shapes and designs in your driveway to complement the style of your home. For example, modern homes look great with geometric shapes and colonial homes may look great with a cobblestone or brick stamp.

Design Tip: Add a decorative border to the driveway that has a contrasting color and pattern to make your chosen pattern pop and to draw the eye to the design.
Engraved Concrete
Concrete engraving is a great way to update the look of your current driveway as it's often done on existing driveways. Add circles, beautiful designs, or engrave your driveway to recreate the look of brick.

You don't have to install a new driveway to get a new look. If your concrete driveway is in great shape, you can jazz it up with engraving.

Design Tip: Whatever type of design you choose, expand the design of your concrete driveway to include your front sidewalk and entryway to create a cohesive look.

Driveways are commonly overlooked when it comes to design or treated as an afterthought but in reality, the driveway is often the first thing guests see when approaching your home. A beautiful driveway, front sidewalk, and entryway can really boost your home's curb appeal.

Whether you want to increase the value of your home or just refresh the look of it, a concrete driveway can give you the versatility and design options you're looking for.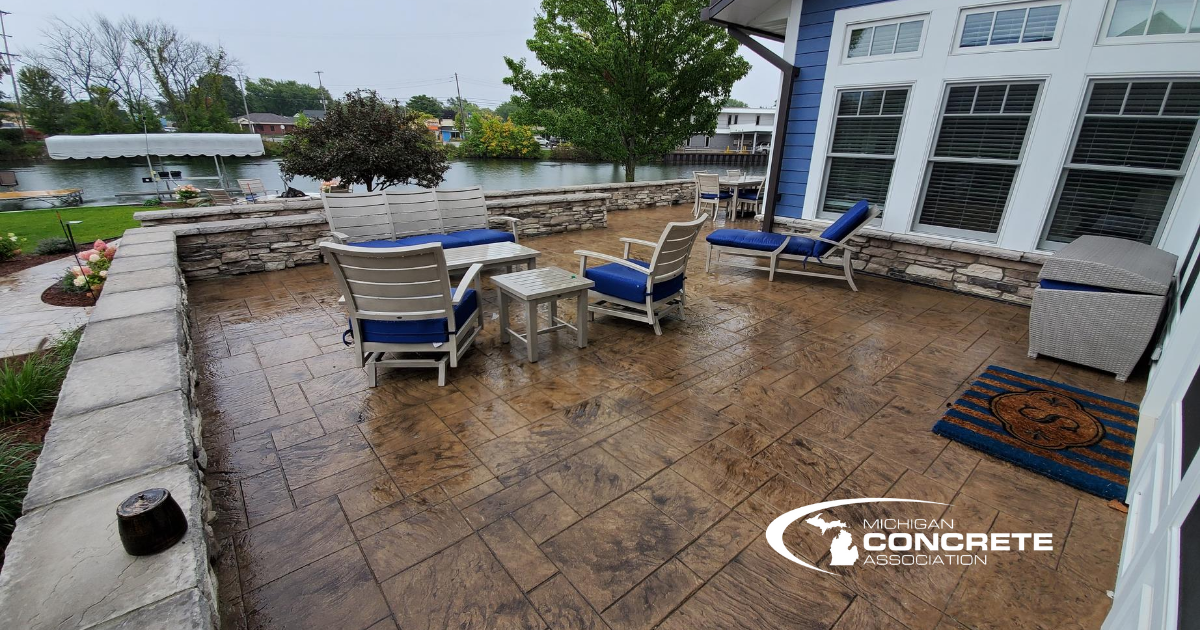 To view more information about the vast array of decorative concrete options, please visit MCA member - Decorative Concrete Resources.
Curious about choosing concrete for your next project? Browse our blog to learn more about its cost, lifespan, and more.