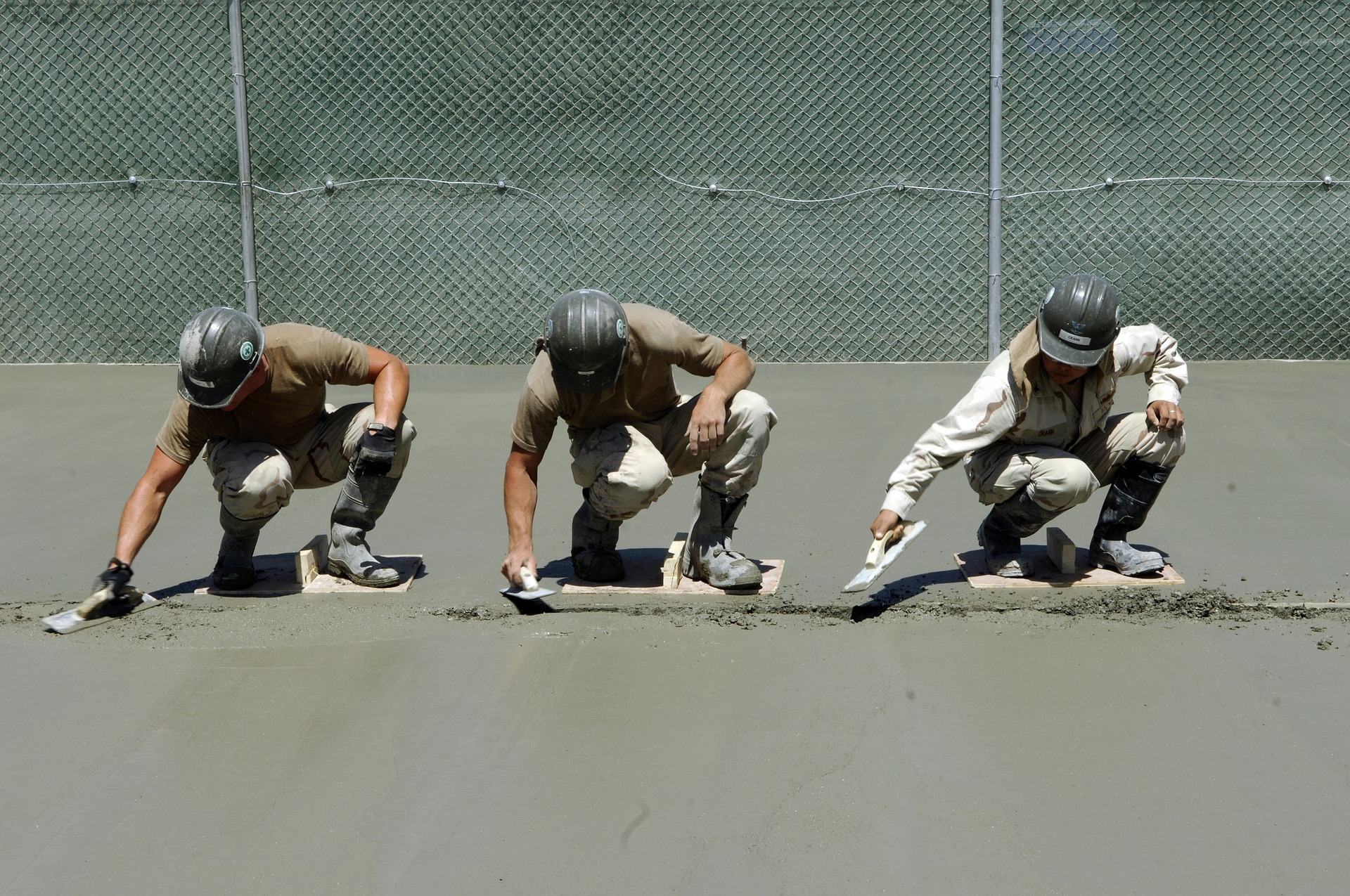 One of the most durable and most flexible building materials, concrete has many applications. From countertops to flooring to burial vaults, bridge piers, highways and entire buildings, concrete is everywhere in our daily lives.
A mixture of aggregates, fibers and even steel – all held together with cement – concrete ranges from lightweight building panels to a durable foundation that lasts hundreds of years.
Selecting the right concrete contractor for the size and scope of your job is going to make your projects go much more smoothly. Most concrete contractors use a website to showcase examples of their projects. Spend some time looking at contractors' websites to help determine if your project is something the company can handle. Here's a breakdown of the basic categories of concrete companies:
Concrete Suppliers
Concrete is created from a mixture of solid materials, water and portland cement, which acts as a binder to hold all the solid materials together. Gravel, stone, sand, and synthetic fiber are all possible solid materials depending on how much strength is needed.
Large-scale contractors know it's critically important to have suppliers who deliver consistently specific grades of aggregates in the quantities needed so the final product meets the strict quality requirement. This is especially true for large construction projects such roads, bridges, buildings or other infrastructure projects.
If you're hiring a concrete contractor for your residential job, it's still important to have a professional who works with concrete suppliers who can deliver quality ready-mixed concrete suitable for projects like basement walls, footings, foundations, and driveways.
Pre-Cast Concrete Items
Pre-cast concrete items range from as small as a set of pavers for a patio to large sewer mains or box culverts. For individuals and residential settings, pre-cast concrete items could include pavers, steps, septic tanks and burial vaults.
Much of the nation's major infrastructure is made of concrete. When large projects are replaced or repaired, precast concrete items can help the project move more quickly because the items can cure offsite. Precast concrete support columns, pillars and beams are used in bridges and structures. Beneath the ground, box culverts, sewer mains and tunnels can all be pre-made in multiple quantities and transported to job sites.
For a residential project, don't be afraid to ask your concrete contractor if pre-cast concrete items would be suitable for your project. Sets of stairs, pavers or even light-weight concrete panels might make the project go more quickly. Your concrete contractor can effectively evaluate your site conditions and recommend pre-cast products for your job.
STRUCTURAL
Bridge piers, caissons, beams, pillars, waterway locks, lighthouses – structural concrete contractors build upright structures using concrete that is often reinforced with rebar or other material. These public projects using structural concrete require contractors who can meet specific specifications, mostly to protect public safety and ensure the project's longevity.
For a residential project, the same holds true. Concrete poured basement walls - or even entire houses made of concrete - require a concrete contractor who knows local codes and can ensure the quality of the material and the construction methods will create a safe structure.
Flatwork
Commercial or industrial flatwork might be miles of roadway, bridge decks, parking lots, sidewalks, driving aprons, street curbs and gutter. Some large commercial buildings find concrete floors to be beautiful, durable finishes for high traffic areas. This type of flatwork may be smoothed by large machines or poured in stages using teams of finishers.
In a residential setting, most concrete work is flatwork. Flatwork contractors will form up and smooth foundations, driveways, patios, pools and more. Flooring and countertops also qualify as residential flatwork. Dyes, stamps, colored aggregates and other decorative treatments and finishes can make residential flatwork an important component of overall design for a residential project.
When hiring any concrete contractor, look for those who have the proper bonding and insurance, are licensed and who have the American Concrete (ACI) Institute Flatwork Finisher certification. An ACI-certified contractor means your project will meet specific requirements to make it durable and strong. Even the smallest residential project requires someone knowledgeable about how best to cure concrete flatwork in your individual site conditions, as well as the appropriate mix of aggregates, liquid and cement and reinforcement material in structural concrete work. Another advance certification for involves using decorative stamps and colors. If your project uses decorative finishes or dyes, ask your concrete contractor about credentials for decorative concrete.