Today's construction industry is facing many challenges including rising material costs, material shortages, delays, and lack of labor and construction. Even before the pandemic made its appearance, contractors were worried about labor, trade wars, and profitability.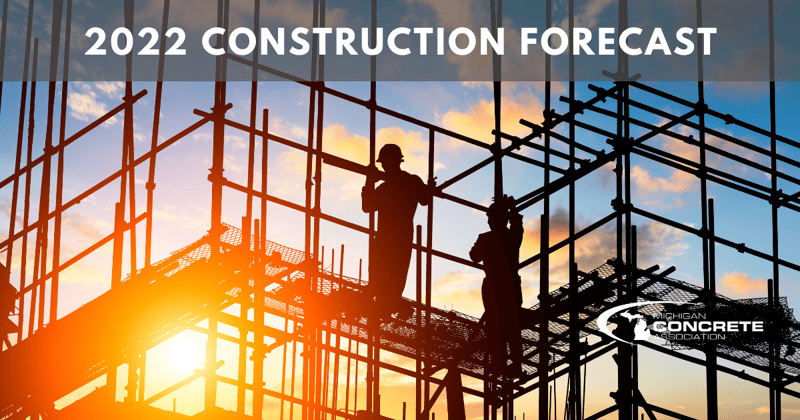 Many subcontractors were over-committed and operating at maximum capacity. Construction escalation was running twice the pace of the Consumer Price Index and it had been for many years. Talks about the infrastructure were almost non-existent. The Federal Reserve had reduced interest rates, leading to concerns that these lower rates would limit our ability to deal with a future recession.
And then COVID hit, leading to significant uncertainty and process friction. Process friction is the sum of the roadblocks, delays, hassles and inefficiencies that impact an activity or transaction. Process friction affects everyone in the construction industry including building owners, designers, contractors, subcontractors and suppliers.

Since COVID first appeared, we've seen increased labor shortages, inflation, upward pressure on wages. Additionally, rising consumer spending has put pressure on supply chains. The "experience" economy (hotels, restaurants, etc.) has been significantly impacted as well. And labor shortages, inflation and upward pressure on wages and salaries have taken a toll. The industry was also impacted by short-term disruptions caused by unplanned employee absences, transportation challenges, upward pressure on oil prices and, during the worst of the pandemic recession, fluctuating lumber costs.
The Good and Not-So-Good News
During a recent webinar hosted by Engineering Record-News and Procore, top forecasters shared their views on construction market prospects in 2022 as the industry faces multiple challenges. Among the good news they shared were regained footing for construction cost inflation and, for architects, greater demand for design services plus a robust supply of work in the pipeline.

Other trends these forecasters see playing out this year include:
• The continued impact of recruiting and retaining talent challenges on cost, ability to bid, and project schedules.
• An increased focus on environmental sustainability and governance issues including diversity and climate change.
• An improved infrastructure and reduced process friction due to the Infrastructure Investment and Jobs Act.
• Continued inflation leading to more canceled projects.
• Increased primary and secondary school construction as more people migrate to locations outside metro areas.
• A decline in higher education construction projects due to a drop in enrollment leading to a reduction in the need for more dorms and other campus buildings.

Forecasters anticipate global recovery to continue but with some loss of momentum. IMF Managing Director Kristalina Georgieva compared 2022 to "navigating an obstacle course." The three biggest obstacles, according to Georgieva continuing COVID-19 infections, persistent inflation, and record-high debt levels.
The Cost Impact for Contractors
The U.S. Bureau of Labor Statistics' input Producer Price Index (PPI) recently reported an unprecedented 30 percent input increase from its low point in April 2020 for new non-residential construction. This input PPI includes all the materials and services that contractors purchase—whether from wholesalers, professional services, or trucking services. Meanwhile, bid prices have remained flat. Contractors are catching up but nowhere near as fast as the input index. The gap between these two represents the actual cost to contractors. While the cost of materials increased substantially over the past two years, not everything is expected to continue rising at the same level in 2022. However, forecasters expect to see volatility which carries its own dangers. Contractors who think that they've seen the worst of the price increase and put in a bid at current prices or even on the expectation that prices will fall further may be at risk. They may also be pressured by owners who read about a recent price decline and want that reflected in their bids not knowing that the contractor has already committed to buying at a later date or has paid a higher price.
The good news is construction costs should finally start coming down this year. It's already started with raw material prices down about 11 percent since last May. Yet even though construction costs are going to start to come down, they're likely going to remain above pre-pandemic levels, at least around the near term. And the drop in prices isn't going to be uniform. For example, though raw material prices have generally gone down, energy costs have soared and a similar dynamic is anticipated for construction costs.
A key assumption that fortifies their forecast of falling prices is the re-normalization in consumer spending patterns toward services and away from durable goods. And that will ease some of the supply chain pressures.
Other factors influencing cost in 2022 include panic buying in 2021, due to the supply crunch, natural disasters, and an unseasonably warm winter that led to an extended residential construction season and a greater need for lumber. While buying could be considered artificially high last year, it's going to be artificially low and soft this spring. inventories already depleted by past events depleted some supplies and it's taking a long time to catch up.
While there is a lot of uncertainty in our industry these days, forecasters continue to see a world where all aspects of construction, whether it's planning, design, procurement, construction, operations, maintenance or renovation will drive the future. And the Michigan Concrete Association will be there every step of the way to ensure a healthy concrete industry for future generations. There is a lot of work to be done and we know that the construction industry is more than up to the task.